Demonstrate First Attack Fire Fighting Equipment CPPFES2005
Nationally Accredited Demonstrate First Attack Fire Fighting training. This gives staff the confidence in assessing a workplace fire and using an extinguisher, Fire Blanket and Fire Hose to put it out if safe to do so. This Training is suitable for all businesses. This training can also be completed as a non-accredited course which gives you compliance to WHS legislation. Some of the topics covered:
Operate a fire extinguisher, Fire Blanket, Fire Hose
Classification of fires
Using P.A.S.S to easily remember the correct use of an extinguisher
When to fight a fire and when to leave
Situational awareness when fighting a fire
Hose reels/Fire blankets
Extinguishing a fire practical (depending on fire season either naked flame or object)
If you only require qualifications for operating a Fire Extinguisher then Confine Small Emergencies in a Facility will cover this.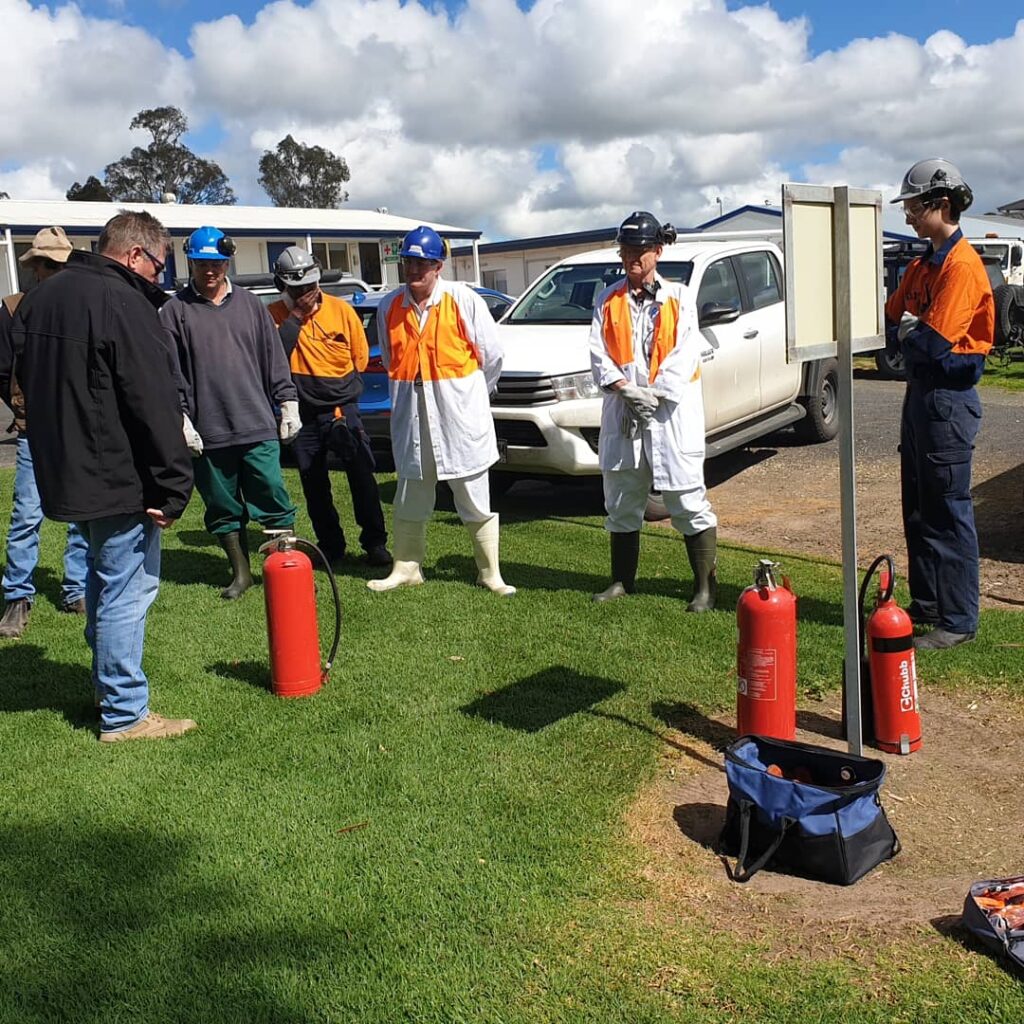 ​Qualification:
Participants that successfully undertake training and assessment receive their statement of attainment.
Demonstrate First Attack Fire Fighting Equipment – CPPFES2005
Length of course:
To be included in quote.